Hey y'all!
I'm so excited to be linking up today with Neely and Amber to celebrate one year of It's Ok! You should link up too!
It's Ok...
...to require caffeine to function. Seriously, it's ok.
...to be completely giddy over a weekend visit from the bestie followed by a weekend with the bff and my Dallas girls!
...to believe that both weekends require a new outfit :)
...to stir and stare at your pretty new blog design!
...to get seriously annoyed with snobby people who think they are better than other people.
...to crave Chick-Fil-A fries on a daily basis.
...to admit the following statement completely describes your life.
...to think you should link up for The Sunday Social this week!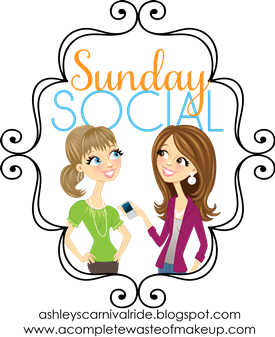 What's Ok with you this week??