Hey y'all!
Linking up with my loves Neely and Amber!
I'd really love it if you'd take a second and send up a quick prayer for Neely's dad! He's still in the hospital, and I know Neely and her family would really appreciate your prayers
Now, here's what's on my mind this week.
It's Ok...
...to be ready for the Olympics to be over so you can get some sleep. Seriously, it's getting ridiculous.
...to put off recording your Q&A vlog because the last thing you want to do after coming home from work is make your self camera-ready. Oops :)
...to be obsessed with your new Gussy bag!
So cute, right?
...to have one of these, just because it's Tuesday and you want one.
You know you'd do it too!
...to scream with your friend via Skype over new baby clothes :)
...to stare at your computer screen trying to figure out what to blog about...
...and, to be pretty sure you need to link up for Sunday Social this week!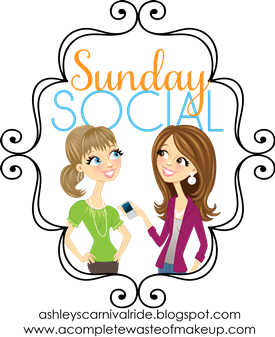 This week's questions are posted at the end of this post.
What's Ok with you this week? Link up with Neely and Amber!